The ability that nature holds to inspire us, delight us and constantly astound us is something we incorporate into our flowers.
Foraging, reaping the rewards from natures hard work, we appreciate the stunning imperfections in nature, from fallen autumn leaves and skeletal dried flax flowers, to the freshest lonely rose bloom in winter. We revel in the seasonality of flowers.
Using only New Zealand grown cut flowers and foliage is something we consider an obligation. We source the majority of our stock South Island wide, with occasional shipments from the North Island – This is the only time our flowers use any air miles.
It is incredibly important to us to support local businesses. Relationships with our suppliers and customers alike are central to our philosophy. These affiliations allow us to provide an ever changing abundance of specialty flowers from passionate, knowledgeable growers.
Independently owned and operated, Mrs Bottomley's Flowers Ltd. provide abundant seasonal floral creations direct to your door. Shop Online today, and send flowers to friends, family or even yourself!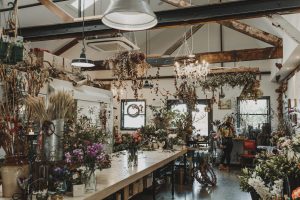 "Study nature, Love nature, stay close to nature.
It will never fail you."
-Frank Lloyd Wright